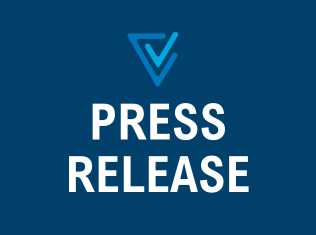 CareView Communications Executes Agreement with Baltimore VA Medical Center Under Agreement with Decisive Point Consulting Group, LLC
LEWISVILLE, TX – AUGUST 30, 2023 – (BUSINESS WIRE) – CareView Communications, Inc., a leading provider of integrated virtual care solutions for the healthcare industry ("CareView" or the "Company") (OTCQB: CRVW), announced the signing of an agreement with Baltimore VA Medical Center under its partnership with Decisive Point Consulting Group to deploy its advanced predictive patient monitoring system. Decisive Point Consulting Group, LLC, a Small Business Administration Certified Service Disabled Veteran Owned Small Business (SDVOSB), contracts directly with VA hospitals to use a variety of CareView products to enhance the services being provided to veterans.
CareView's predictive patient monitoring system leverages state-of-the-art technology, including AI and machine learning, to proactively predict inpatient falls and empower healthcare providers with real-time insights. By using intelligent predictive monitoring, medical staff can proactively address patients at risk, prevent potential accidents, and subsequently reduce costs associated with patient falls while elevating the standard of patient care.
A distinctive feature of CareView's platform is creating a serene care environment ideal for VA hospitals by having no audible alarms within patient areas. Patient privacy remains paramount, further fortified by the platform's privacy option, which enhances security and offers peace of mind to patients and their families.
"At CareView, we are dedicated to redefining patient care through innovation," stated Sandra McRee, Chief Operating Officer at CareView. "Our collaboration with the Baltimore VA Medical Center signifies a significant leap towards realizing this vision and ensuring the well-being of our nation's veterans."
The Baltimore VA Medical Center has eagerly embraced this collaboration, showcasing their strong commitment to implementing innovative solutions that elevate patient safety and the quality of care. This partnership with CareView perfectly aligns with their mission and steadfast dedication to providing the highest standard of care for veterans.
Furthermore, this partnership harmoniously aligns with CareView's steadfast commitment to advancing virtual care solutions. These solutions are designed to elevate patient outcomes, streamline clinical workflows, prioritize patient safety, and drive notable cost efficiencies. By thoughtfully integrating technology, CareView aims to significantly contribute to fostering a safer healthcare environment for both patients and healthcare providers.
For further information about CareView's predictive patient monitoring system and robust virtual nursing system, please visit https://care-view.com.

About CareView Communications, Inc.
For over a decade, CareView has been dedicated to supporting hospital care teams with its innovative virtual care solutions. The Company has established successful partnerships with over 200 hospitals nationwide, implementing effective inpatient virtual care strategies that greatly enhance patient safety and overcome critical staffing challenges. The CareView platform, fueled by industry-leading predictive technology and supported by its purpose-built hardware, specifically addresses the unique requirements of virtual nursing and virtual sitting use cases. The CareView team works closely with their hospital partners to understand their evolving needs and deliver tailored virtual care strategies that align with their objectives. By providing healthcare professionals with the tools they need to deliver exceptional care, CareView contributes to improved patient outcomes and a more sustainable healthcare ecosystem. Learn more at care-view.com or follow CareView on LinkedIn.


Forward Looking Statements
Statements made in this release that are not statements of historical or current facts are "forward-looking statements" within the meaning of the Private Securities Litigation Reform Act of 1995. We caution readers that forward-looking statements are predictions based on our current expectations about future events. These forward-looking statements are not guarantees of future performance and are subject to risks, uncertainties and assumptions that are difficult to predict. Our actual results, performance, or achievements could differ materially from those expressed or implied by the forward-looking statements. We undertake no obligation to publicly update or revise any forward-looking statements, whether as a result of new information, future events or otherwise that occur after that date, except as required by law.

View source version on businesswire.com: https://www.businesswire.com/news/home/20230830384735/en/CareView-Communications-Executes-Agreement-with-Baltimore-VA-Medical-Center-Under-Agreement-with-Decisive-Point-Consulting-Group-LLC

# # #
Contact:
Steven G. Johnson
President and Chief Executive Officer
CareView Communications, Inc.
(972) 943-6050