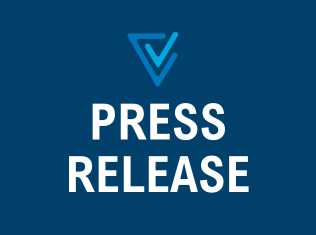 CareView Communications Expands Reach with Agreement with Children's Hospital of Wisconsin
LEWISVILLE, TX – October 17, 2023 – BUSINESS WIRE – CareView Communications, Inc., a leading provider of integrated virtual care solutions for the healthcare industry ("CareView" or the "Company") (OTCQB: CRVW), is thrilled to announce a significant milestone with the signing of a groundbreaking agreement with Children's Hospital of Wisconsin. This landmark collaboration marks the very first stand-alone pediatric hospital to deploy a comprehensive Virtual Nursing solution alongside a full Virtual Sitting deployment. Children's Hospital of Wisconsin, known for its national acclaim and excellence in pediatric care, is at the forefront of pioneering pediatric Virtual Nursing use in the country.
The agreement includes the installation of 103 CareView cameras, comprising 92 portable cameras, 6 fixed cameras, and 5 mobile carts. These cameras will be strategically positioned to provide real-time monitoring, improving patient safety and enhancing the quality of care provided by the hospital.
"Children's Hospital of Wisconsin's decision to embrace our Virtual Nursing and Virtual Sitting solutions is a testament to their commitment to leveraging advanced technology to deliver the highest standard of care to their young patients," said Cathy Story, Chief Clinical Officer at CareView Communications. "We are excited to partner with such a prestigious institution to further enhance patient safety and clinical workflows."
The specialized pediatric Behavioral Health unit at Children's Hospital of Wisconsin will also benefit from the implementation of CareView's technology, ensuring a safer and more secure environment for both patients and staff.
U.S. News and World Report recently recognized Children's Hospital of Wisconsin as one of the state's best providers of children's care, underscoring the institution's dedication to offering top-tier healthcare services to its young patients.
CareView Communications is dedicated to advancing virtual care solutions, and this partnership with Children's Hospital of Wisconsin underscores our shared mission to prioritize patient safety, streamline clinical workflows, and deliver remarkable cost efficiencies.
For more information about CareView Communications and its cutting-edge Virtual Nursing and Virtual Sitting solutions, please visit www.care-view.com.

About CareView Communications, Inc.
For over a decade, CareView has been dedicated to supporting hospital care teams with its innovative virtual care solutions. The Company has established successful partnerships with over 200 hospitals nationwide, implementing effective inpatient virtual care strategies that greatly enhance patient safety and overcome critical staffing challenges. The CareView platform, fueled by industry-leading predictive technology and supported by its purpose-built hardware, specifically addresses the unique requirements of virtual nursing and virtual sitting use cases. The CareView team works closely with their hospital partners to understand their evolving needs and deliver tailored virtual care strategies that align with their objectives. By providing healthcare professionals with the tools they need to deliver exceptional care, CareView contributes to improved patient outcomes and a more sustainable healthcare ecosystem. Learn more at care-view.com or follow CareView on LinkedIn.

View source version on businesswire.com: https://www.businesswire.com/news/home/20231017851108/en/CareView-Communications-Expands-Reach-with-Agreement-with-Childrens-Hospital-of-Wisconsin

 
Forward Looking Statements
Statements made in this release that are not statements of historical or current facts are "forward-looking statements" within the meaning of the Private Securities Litigation Reform Act of 1995. We caution readers that forward-looking statements are predictions based on our current expectations about future events. These forward-looking statements are not guarantees of future performance and are subject to risks, uncertainties and assumptions that are difficult to predict. Our actual results, performance, or achievements could differ materially from those expressed or implied by the forward-looking statements. We undertake no obligation to publicly update or revise any forward-looking statements, whether as a result of new information, future events or otherwise that occur after that date, except as required by law.

 
# # #
Contact:
Steven G. Johnson
President and Chief Executive Officer
CareView Communications, Inc.
(972) 943-6050