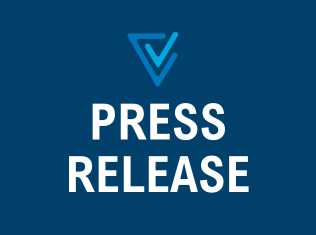 CareView Communications Unveils New Website Showcasing Expanded Virtual Care Solutions
LEWISVILLE, TX – AUGUST 15, 2023 – (BUSINESS WIRE) – CareView Communications, Inc. ("CareView" or the "Company") (OTCQB: CRVW), a leading provider of integrated virtual care solutions for the healthcare industry, proudly introduces its new website, marking a transformative stride towards its leadership in virtual care innovation. The revamped website underscores CareView's commitment to advancing healthcare through cutting-edge technology and signals an expanded focus beyond fall prevention.
Accessible at www.careview.com, the newly designed website offers visitors an engaging experience that mirrors CareView's dedication to supporting hospital care teams and its wider perspective on virtual care. With an intuitive interface and user-friendly navigation, the website serves as a comprehensive hub for healthcare professionals, illuminating the array of products and services CareView provides.
At the heart of this launch is the evolved brand messaging, positioning CareView as a definitive leader in virtual care solutions. This strategic shift reaffirms CareView's commitment to delivering software and hardware that reshapes patient outcomes, streamlines clinical workflows, and nurtures patient safety.
Sandra McRee, Chief Operating Officer at CareView, shared, "As the healthcare landscape continues its evolution, delivering advanced solutions tailored to diverse patient needs becomes paramount. Our new website reflects our dedication to staying at the forefront and serves as an important resource for healthcare professionals, highlighting our virtual sitting and virtual nursing solutions."
Visitors to the website will gain insights into CareView's state-of-the-art software, which encompass real-time patient observation, remote patient engagement, advanced analytics, and purpose-built hardware. Thoughtfully curated content, including press releases, blog posts, and industry insights, reflects the Company's expertise in harnessing technology to enhance patient safety and alleviate nurse burn out.

About CareView Communications, Inc.
For over a decade, CareView has been dedicated to supporting hospital care teams with its innovative virtual care solutions. The Company has established successful partnerships with over 200 hospitals nationwide, implementing effective inpatient virtual care strategies that greatly enhance patient safety and overcome critical staffing challenges. The CareView platform, fueled by industry-leading predictive technology and supported by its purpose-built hardware, specifically addresses the unique requirements of virtual nursing and virtual sitting use cases. The CareView team works closely with their hospital partners to understand their evolving needs and deliver tailored virtual care strategies that align with their objectives. By providing healthcare professionals with the tools they need to deliver exceptional care, CareView contributes to improved patient outcomes and a more sustainable healthcare ecosystem. Learn more at www.careview.com or follow CareView on LinkedIn.

Forward Looking Statements
Statements made in this release that are not statements of historical or current facts are "forward-looking statements" within the meaning of the Private Securities Litigation Reform Act of 1995. We caution readers that forward-looking statements are predictions based on our current expectations about future events. These forward-looking statements are not guarantees of future performance and are subject to risks, uncertainties and assumptions that are difficult to predict. Our actual results, performance, or achievements could differ materially from those expressed or implied by the forward-looking statements. We undertake no obligation to publicly update or revise any forward-looking statements, whether as a result of new information, future events or otherwise that occur after that date, except as required by law.

View source version on businesswire.com: https://www.businesswire.com/news/home/20230815193264/en/CareView-Communications-Unveils-New-Website-Showcasing-Expanded-Virtual-Care-Solutions

# # #
Contact:
Steven G. Johnson
President and Chief Executive Officer
CareView Communications, Inc.