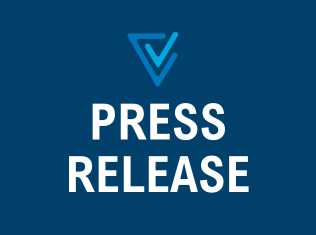 CareView Communications Unveils Software Release 5.10, Elevating Virtual Care Solutions
LEWISVILLE, TX – September 12, 2023 – (BUSINESS WIRE) – CareView Communications, Inc., a leading provider of integrated virtual care solutions for the healthcare industry ("CareView" or the "Company") (OTCQB: CRVW), is proud to introduce the latest advancement in patient care technology with the release of Software Version 5.10. This update brings a host of innovative features and enhancements designed to further enable healthcare providers and improve patient outcomes.
Key highlights of Software Release 5.10 include:
– Get Well Integration: CareView now seamlessly integrates with Get Well, a leading patient engagement platform. This integration enables two-way video communication, enhancing patient engagement, education, and overall satisfaction.
– Virtual Sitting Enhancements: All CareView Controllers can change associated views through EquipmentView, and Night Mode has been introduced to reduce eye strain in SitterView. These improvements provide even more flexibility in patient monitoring and safety.
– Improvements to Virtual Nursing: The virtual RN can now mute participants during TeleCareView encounters, while invited participants can toggle between seeing participants and shared screens. Additionally, providers now have the ability to blur backgrounds in TeleCareView during virtual interactions.
– New Universal Dashboard: This internal tool leverages utilization data from hospitals in conjunction with machine learning to provide predictive analytics, enabling in-depth analysis. While an internal tool, it plays a vital role in optimizing our solutions.
"At CareView, we continuously strive to provide innovative solutions that redefine patient care," said Derek del Carpio, CareView's VP of Product Development. "Software Release 5.10 is a testament to our commitment to advancing virtual care technology and enhancing the well-being of patients."
CareView remains dedicated to collaborating with healthcare providers to enhance patient safety, streamline clinical workflows, and improve overall patient care. This latest software release reinforces CareView's mission to support hospital care teams with innovative virtual care solutions.

About CareView Communications, Inc.
For over a decade, CareView has been dedicated to supporting hospital care teams with its innovative virtual care solutions. The Company has established successful partnerships with over 200 hospitals nationwide, implementing effective inpatient virtual care strategies that greatly enhance patient safety and overcome critical staffing challenges. The CareView platform, fueled by industry-leading predictive technology and supported by its purpose-built hardware, specifically addresses the unique requirements of virtual nursing and virtual sitting use cases. The CareView team works closely with their hospital partners to understand their evolving needs and deliver tailored virtual care strategies that align with their objectives. By providing healthcare professionals with the tools they need to deliver exceptional care, CareView contributes to improved patient outcomes and a more sustainable healthcare ecosystem. Learn more at care-view.com or follow CareView on LinkedIn.

Forward Looking Statements
Statements made in this release that are not statements of historical or current facts are "forward-looking statements" within the meaning of the Private Securities Litigation Reform Act of 1995. We caution readers that forward-looking statements are predictions based on our current expectations about future events. These forward-looking statements are not guarantees of future performance and are subject to risks, uncertainties and assumptions that are difficult to predict. Our actual results, performance, or achievements could differ materially from those expressed or implied by the forward-looking statements. We undertake no obligation to publicly update or revise any forward-looking statements, whether as a result of new information, future events or otherwise that occur after that date, except as required by law.

 
View source version on businesswire.com: https://www.businesswire.com/news/home/20230912918910/en/CareView-Communications-Unveils-Software-Release-5.10-Elevating-Virtual-Care-Solutions


# # #
Contact:
Steven G. Johnson
President and Chief Executive Officer
CareView Communications, Inc.
(972) 943-6050