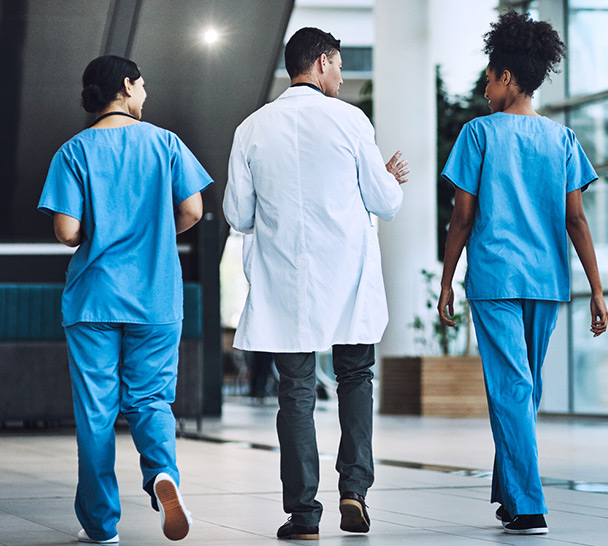 Creating a Culture of [Compassion]
As we take time to honor the life and perseverance of Dr. Martin Luther King Jr, we are reminded of his important and powerful legacy. As a leader in the American civil rights movement, he called for peaceful change, compassion, and emphasized the importance of equality. That continued advocacy of nonviolence in the fight for civil rights won Dr. Martin Luther King Jr. the Nobel Peace Prize.
From a jail cell in 1963 in Birmingham, Alabama the great Dr. Martin Luther King, Jr. described how interrelated our lives are when he wrote:
"Whatever affects one directly, affects all indirectly."
In these difficult times, times of intense polarity, and compassion fatigue, we have a responsibility and duty to one another. We offer our heartfelt appreciation for the opportunity to serve our community in this way.
Developing a Culture of Patient Safety: A Parallel
Through medical technology, CareView focuses on continued innovation to provide improved patient safety and unified quality care.
In our business, we know that technology alone cannot create a safer environment, although it is a very important pillar of any patient safety plan. The key to our customer's success is our commitment to helping them develop a culture of patient safety. Culture is quite literally the expression of a collective. The development of a culture that benefits the collective, whether for the goal of patient safety in a hospital or compassion in our community, requires three foundational and interdependent elements: commitment of leadership, engagement & empowerment of the collective, and a learning system.
Commitment of Leadership
Culture will not shift unless all parties actively choose to embrace the change. It requires teamwork and commitment, and it starts at the top. Leaders must demonstrate not just in words, but in action the values and priorities they would like to see and set in place the coordination and collaboration at all levels and among all stakeholders. Some tactics that can help show leadership's commitment:
Formally prioritizing and communicating strategic plans
Committing budget and resources
Undergoing formal training
Establishing direct engagement with stakeholders
Engagement & Empowerment
The spread of authentic engagement, understanding, co-development, and acceptance by stakeholders and participants ensures meaningful partnership. The goal is to create a unified systems-based approach to eliminating harm to both individual parties and the collective. The best way to do this is to fully empower individuals to make good decisions and resolve problems. Here are some ways to facilitate a people-centric approach:
Actively involving, engaging, listening, and supporting
Encouraging and empowering educating and reeducating
Including stakeholders in the design of systems
Learning system
The ability to achieve sustained results requires forging networked and continuous learning systems to encourage widespread sharing, learning, and improvement. Some ways to create a learning system include:
Empowering and encouraging training and retraining
Encouraging reporting in a nonpunitive environment
Learning from both errors and near misses
Implementing a program of acknowledgment and rewards
Creating a blameless environment where learning and improvement are the goals
Reflecting Dr. Martin Luther King Jr.'s vision and shifting it a bit perhaps to this day as a vision for a culture of compassion, it is easy to see we each have a vital role to play. In an imperfect world, filled with imperfect people, we must continue to show grace and compassion. His impact was profound and inspirational. We can all look for ways to lift one another and be a positive force for equality and change. After all, it was Dr. King who said:
"Everybody can be great…because anybody can serve"

"Life's most persistent and urgent question is, 'What are you doing for others?"

and "Whatever your life's work is, do it well."
So, for this and every Martin Luther King Jr Day, CareView encourages us to remember his lessons and consider ways to continue his legacy.
Find out how the CareView Patient Safety System can play a vital role in developing a culture of patient safety, schedule a demo today!