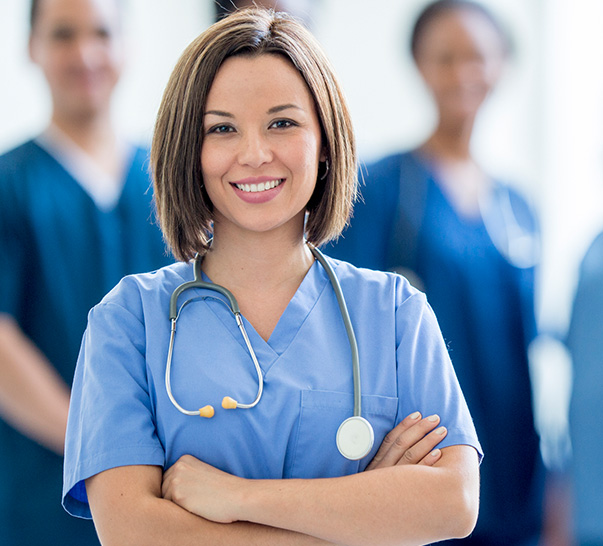 We know it is imperative to provide a total system solution that enhances clinical workflows and improves response times. That is why CareView leverages exclusive integrations with the health system's electronic health record (EHR) and nurse communication systems at no cost to you. And we will continue to implement the latest advancements in healthcare technology.
EHR Integration
EHR Integration – CareView can integrate with the EHR to provide documentation and reporting capabilities.
HL7 Integration – CareView's Patient Safety System® can also be configured to receive Admit-Discharge-Transfer (ADT) data from the hospital's management system and populate patient and room information in SitterView®.
Safety Alert Integration
CareView's clinical team works with each hospital to create a communication strategy and clinical workflow, allowing each hospital to achieve results while leveraging its existing infrastructure.
From SitterView®, staff can request floor staff to intervene by pressing the Send Safety Alert button. Once pressed, CareView sends a message to the facility's communication infrastructure to trigger a notification to appropriate personnel. Safety Alert integrations can be configured by facility.
Vocera
Hillrom
Mobile Heartbeat
Translation Services
According to the US Census Bureau, more than 8% of United States residents struggle to communicate well in English. In some states, as high as 45% of residents would benefit from having a translator to communicate in English. This CareView integration provides patients and staff with language translation in real-time.
Voyce – remote, on-demand video capabilities enable face-to-face interaction with a medically trained language interpreter via convenient access to on-demand video remote interpreters. Live interpreters can be requested when and where they are needed most.
Built in pre-recorded messages in 18 different languages – users can send pre-recorded messages in the patients preferred language.

"Help is coming"
"Stay in bed"
"Call your nurse"
Authentication
Authentication integrations allow users to leverage existing credentials to access CareView.
Active Directory Integration
SAML/SSO 2 Integration
Our virtual patient monitoring solution helps protect patients from injury while integrating well with many other healthare technologies. For more information, contact us today.