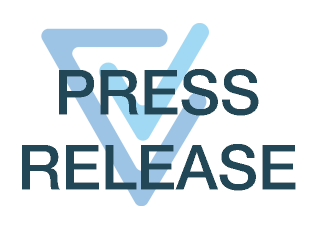 CareView Communications Announces Sales for Q4 2020
New pricing model to have immediate impact on cash flow
TeleMedView platform meets demand for remote patient monitoring
Lewisville, TX – April 13, 2021 – CareView Communications, Inc. ("CareView" or the "Company") (OTCQB: CRVW), an information technology provider to the healthcare industry, today announced that new sales-based contracts were executed in the fourth quarter of 2020 with an aggregated contract sales price of $1,800,000. CareView's contracts typically include multiple combinations of products, software solutions and services with multiple payment options. Some customers continue to lease equipment under CareView's subscription model while others purchase the equipment upfront under CareView's recently implemented sales-based contract model with an auto-renewal at the end of each contract period. CareView expects that the bulk of new contracts to be executed in fiscal year 2021 will be sales-based. CareView has recently seen an increased number of VA hospitals coming to contract and anticipates that number will continue to grow throughout 2021.
CareView's new sales-based pricing model, developed alongside its recent Gen5 platform upgrade, is expected to have an immediate impact on the Company's operations resulting in greater cash flow within 30 days of contract signing. In addition, the new contracting model will provide higher profit margins and recurring revenue. Customers are billed for the hardware on acceptance of the contract, equipment is delivered and installed, and then CareView bills for the installation, training and annual software license fee. CareView continues to bill the facility an annual software license fee until end of the contract. The new model calls for a 3-year hospital agreement at capital expenditure pricing, which has been very well received in the industry. Hardware and software fees are paid up front for the first year with customers paying only the software pricing in in future years.
The use of telemedicine has recently seen a sharp increase, in part due to the COVID-19 pandemic, in order to slow the exposure from patient to clinician resulting in hospitals saving money on PPE while keeping medical staff and families safe.  CareView has experienced a corresponding growth in the use of its telemedicine platform, TeleMedView. TeleMedView was created in response to the growing demand for remote patient monitoring driven by increasing demands for care and staffing shortages in the healthcare industry.
Sandra McRee, CareView's Chief Operating Officer, stated, "There were times when hospitals used telemedicine for a matter of convenience, but now it has been deemed a necessary mechanism. The fear of COVID-19 is not expected to dissipate anytime soon, which means that the need for telemedicine will continue to grow."
About CareView Communications, Inc.
As a leader in turnkey patient video monitoring solutions, CareView is redefining the standard of patient safety in hospitals and healthcare facilities across the country. For over a decade, CareView has relentlessly pursued innovative ways to increase patient protection, providing next generation solutions that lower operational costs and foster a culture of safety among patient, staff and hospital leadership. With installations in more than 150 hospitals, CareView has proven that its innovative technology is creating a culture of patient safety where patient falls have decreased by 80% with sitter costs reduced by more than 65%. Anchored by the CareView Patient Safety System, this modular, scalable solution delivers flexible configurations to fit any facility while significantly increasing patient safety and operational savings. All configurations feature HD cameras, high-fidelity 2-way audio/video, LCD displays for the ultimate in capability, flexibility, and affordability. Corporate offices are located at 405 State Highway 121 Bypass, Suite B-240, Lewisville, TX 75067. More information about the Company and its products and services is available on the Company's website at www.care-view.com.
Forward Looking Statements
Statements made in this release that are not statements of historical or current facts are "forward-looking statements" within the meaning of the Private Securities Litigation Reform Act of 1995. We caution readers that forward-looking statements are predictions based on our current expectations about future events. These forward-looking statements are not guarantees of future performance and are subject to risks, uncertainties and assumptions that are difficult to predict. Our actual results, performance, or achievements could differ materially from those expressed or implied by the forward-looking statements. We undertake no obligation to publicly update or revise any forward-looking statements, whether as a result of new information, future events or otherwise that occur after that date, except as required by law.
# # #
Contact:
Steven G. Johnson
President and Chief Executive Officer
CareView Communications, Inc.
(972) 943-6050