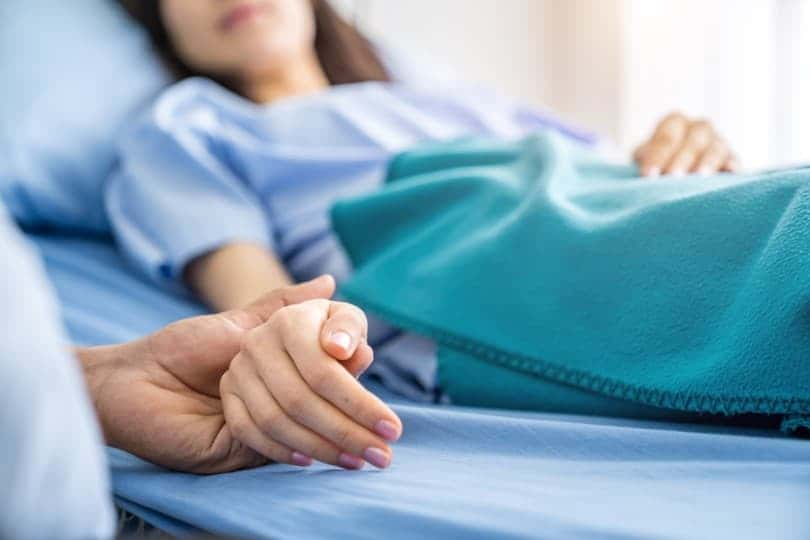 Video Monitoring Patients at High Risk of Suicide
Ideally, those patients at high risk of suicide are monitored via one-on-one constant visual observation by a qualified staff member. The idea is that the staff member can intervene immediately if the patient tries to harm themselves. Per the Joint Commission Center on Transforming Healthcare, video monitoring alone is not acceptable as suicide intervention, but it may be used as an addition to one-on-one monitoring. There is one critical exception for the use of video monitoring of the high-risk patient in lieu of constant observation in the same location.
A Video Monitoring System Should Be Used for High-Risk Patients
For those patients at high risk of suicide, the JCCTH states that video monitoring should only be used when direct line of sight monitoring  is not physically safe for the staff member.
Video monitoring protocols for this patient population must adhere to the physical sitter requirements such as the 1:1 ratio and around-the-clock observation.  The patient must be monitored while asleep, using the bathroom, bathing, and conducting other personal business. Any video monitoring requires immediate linkage to a qualified staff member so that intervention is possible at once.
Virtual Monitoring of Patients Not at High Suicide Risk
When it comes to the monitoring of patients not considered a high suicide risk, the JCCTH leaves it up to the discretion of the organization. Currently, there are no leading practices when it comes to video monitoring of those at low suicide risk.
However, the number of patients with mental health issues who are at some risk of suicide is increasing, along with staff shortages at hospitals. Video monitoring of these patients may prove beneficial.
Virtual Patient Monitoring of Suicide Risk Study
In a study published in the March/April edition of the peer-reviewed journal General Hospital Psychiatry, researchers at Massachusetts' Brigham and Women's Hospital found that "Suicide risk can feasibly be monitored virtually in the general hospital or Emergency Department when their providers carefully select patients for low impulsivity risk."
The study, conducted between June 2017 and March 2018, involved 39 patients on suicide precaution who received virtual monitoring. There were no adverse effects. Four of the patients had virtual monitoring discontinued for behavioral reasons. Those termination reasons were recorded.
Unfortunately, researchers were unable to draw conclusions from staff nurses about their preference of observation type due to a lack of survey response.
Contact Us
At Care View, we address the sensitive issue of video patient monitoring those at high risk of suicide with state-of-the-art technology. Learn more about the patient monitoring services we provide. Our patented technology can minimize the cost of patient sitters and aids patient safety. Our monitoring system for suicide ideation enables 24-hour monitoring of patients who may harm themselves. Because our fixed controllers are installed in ceiling tiles, there are no cords or ligature points available with which such patients may harm themselves.
For more information, contact us.