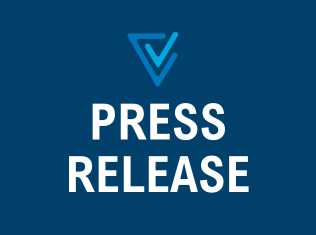 CareView Communications Receives Ten New Patents Strengthening Virtual Care Solutions Portfolio
LEWISVILLE, TX – June 27, 2023 – (BUSINESS WIRE) – CareView Communications, Inc. ("CareView" or the "Company") (OTCQB: CRVW), a leading provider of integrated virtual care solutions for the healthcare industry, proudly announces the recent issuance of ten additional patents by the U.S. Patent and Trademark Office, further solidifying its commitment to innovation in patient safety and virtual care. These patents, granted over the past two years, exemplify CareView's dedication to advancing technology that serves patients and its valued hospital partners.
"These new patents significantly strengthen our diverse and expanding portfolio of patient safety and virtual care products. We remain focused on continuously updating and upgrading our technology to deliver optimal solutions for patients and hospitals," stated Steven Johnson, CareView's President and CEO.
The newly patented concepts cover a range of innovative solutions, including:
Smart monitoring safety system using sensors

Electronic patient sitter management system and method for implementing

Surveillance system and method for predicting patient falls using motion feature patterns

System and method for documenting patient procedures

System and method for monitoring a fall state of a patient while minimizing false alarms

Patient video monitoring systems and methods having detection algorithm recovery from changes in illumination

Patient video monitoring systems and methods for thermal detection of liquid
Derek del Carpio, CareView's VP of Product Development, emphasized the significance of the patents, stating "These patents are a testament to CareView's unwavering commitment to advancing virtual care solutions and innovating to improve patient outcomes. By harnessing cutting-edge technology, CareView remains at the forefront of the healthcare industry, delivering innovative and efficient tools that empower healthcare professionals and enhance patient care."
About CareView Communications, Inc.
For over a decade, CareView has been dedicated to supporting hospital care teams with its innovative virtual care solutions. The Company has established successful partnerships with over 200 hospitals nationwide, implementing effective virtual care strategies that greatly enhance patient safety and overcome critical staffing challenges. The CareView platform, fueled by industry-leading predictive technology and supported by its purpose-built hardware, specifically addresses the unique requirements of virtual nursing and virtual sitting use cases. The CareView team works closely with their hospital partners to understand their evolving needs and deliver tailored virtual care strategies that align with their objectives. By providing healthcare professionals with the tools they need to deliver exceptional care, CareView contributes to improved patient outcomes and a more sustainable healthcare ecosystem. Learn more at care-view.com or follow CareView on LinkedIn.
Forward Looking Statements
Statements made in this release that are not statements of historical or current facts are "forward-looking statements" within the meaning of the Private Securities Litigation Reform Act of 1995. We caution readers that forward-looking statements are predictions based on our current expectations about future events. These forward-looking statements are not guarantees of future performance and are subject to risks, uncertainties and assumptions that are difficult to predict. Our actual results, performance, or achievements could differ materially from those expressed or implied by the forward-looking statements. We undertake no obligation to publicly update or revise any forward-looking statements, whether as a result of new information, future events or otherwise that occur after that date, except as required by law.
View source version on businesswire.com: https://www.businesswire.com/news/home/20230627350068/en/CareView-Communications-Receives-Ten-New-Patents-Strengthening-Virtual-Care-Solutions-Portfolio
# # #
Contact:
Steven G. Johnson
President and Chief Executive Officer
CareView Communications, Inc.
(972) 943-6050