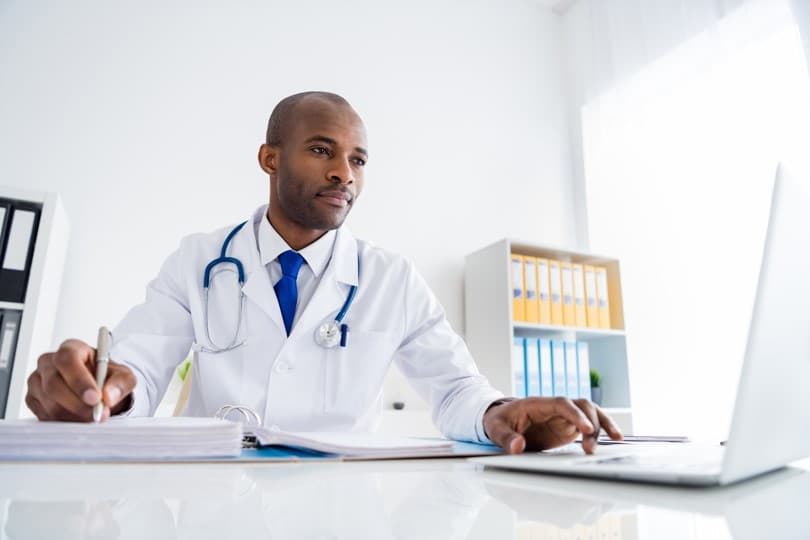 Virtual Care Benefits for Patient Safety and Overall Health
Virtual care is revolutionizing how hospitals and long-term medical facilities care for their patients. With advanced video, conferencing, and monitoring technologies, medical facilities can improve each patient's experience with higher safety ratings, more touchpoints, and more professional care.
With more healthcare providers blending in-person care with virtual technologies, patients can enjoy a more comprehensive treatment. Here's how telehealth technology can redefine patient care for your medical facility.
#1 – Medical professionals can attend to patients in an instant
Telehealth makes physical healthcare and psychological counseling more accessible. For example, patients can easily teleconference with their provider, receiving almost immediate attention instead of pressing a call button and waiting. Alternatively, unit staff can actively monitor patients, noticing if a patient may be in distress, for example, a drop in blood pressure,
and immediately notify the correct provider.
#2 – Control of Infectious Diseases
Telehealth can help hospitals protect patients from exposure to infectious diseases, such as COVID-19, flu, and others, by increasing quarantine measures. Providers can use telehealth services to monitor and care for infectious patients. At-risk patients, such as chronically ill, immunocompromised, or pregnant, can also limit their overall exposure in their hospital room by meeting with most or all health care professionals via telehealth video conferencing and monitoring.
#3 – Primary Care and Chronic Condition Management
Regular visits with primary care practitioners are essential, especially for patients with chronic health conditions. These patients often need to connect with a variety of doctors, nurse practitioners, and specialty providers, such as cardiologists and therapists. However, it is challenging for medical professionals to visit every patient, especially in larger facilities like hospitals.
Telehealth and telenursing services make it easier and more efficient to meet with their patients. In addition, it's easier for each care provider to monitor a patient's health and notice changes that may require immediate attention.
#4 – Strokes are identified more quickly
Strokes are a leading cause of death, with 2.2% to 17% of all strokes occurring in hospitals. Telehealth monitoring services, such as virtual visits and wearables, can instantly alert medical staff if a patient exhibits symptoms of a stroke, allowing the patient to receive quicker care to mitigate the severity.
#5 – Patients can receive test results quicker
In healthcare, timing is everything. Unfortunately, medical tests can often take hours to complete, with radiologists needing to meet with doctors to confer regarding the results. With virtual visits, doctors and healthcare providers can share test results easier and faster, leading to shorter patient wait times and quicker treatment.
#6 – Nurses can work more proficiently
Nurses are essential to the health and recovery of patients. They visit the patients more frequently. They monitor their patient's health, complete necessary treatments, and alert doctors and other medical professionals if there is a problem. However, nurses are often limited by how many patients they can effectively manage. Telehealth technologies enable them to monitor patients virtually, increasing the patient-to-nurse ratio without overwhelming nurses or sacrificing patient care.
#7 – Increased emotional health
With telehealth services, medical providers can be in more places at once. Instead of spending hours running from room to room–doctors, nurses, and mental health providers can use that time to meet virtually with their patients. This increase in touchpoints can help improve the mental well-being of patients who may feel "stuck" or alone in a hospital or long-term care facility.
Cultivate a Culture of Patient Safety
At CareView, we're redefining the standard of patient care with intelligent virtual patient monitoring, safety, and security. Our modular, scalable design delivers operational savings and improved patient care for every hospital's unique environment and workflow.
Ready to find out if our patient monitoring solutions are right for you? Schedule a demo today to discuss your patient safety needs and learn more about the CareView Patient Safety System.