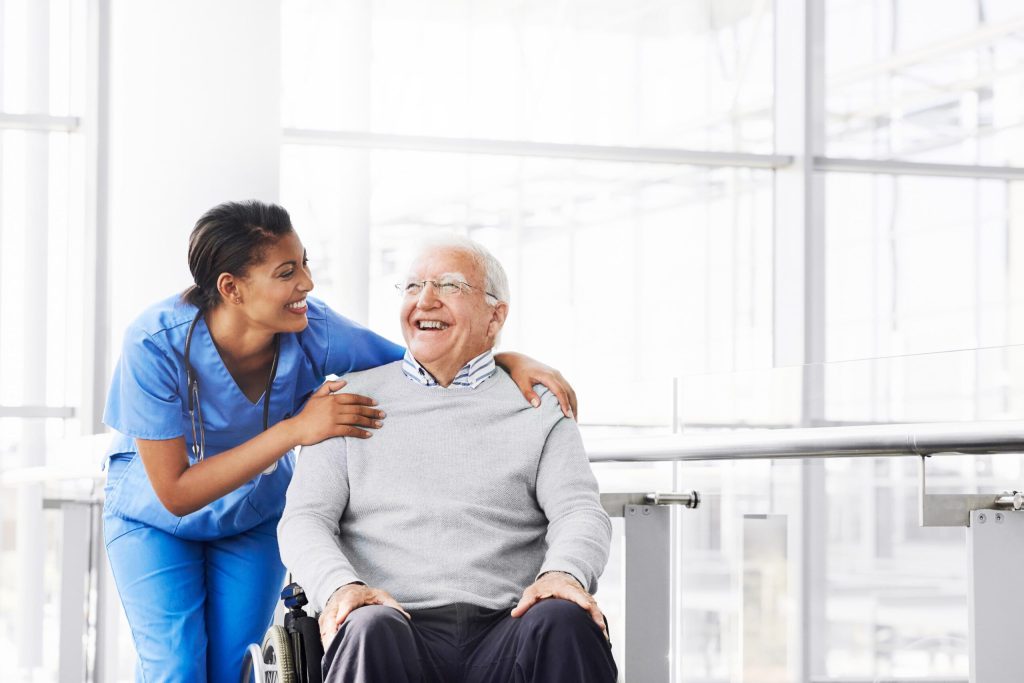 What is Virtual Patient Observation?
Virtual patient observation allows hospital staff to observe a large number of patients at one time via the use of video monitoring equipment. It began as a pilot program in a care unit with patients who required 1-to-1 oversight. Today, virtual patient observation is becoming more common in hospitals around the country.
Why was virtual patient observation created?
Virtual patient observation was created out of necessity. With high numbers of patients requiring constant one-to-one care, patients simply outnumbered sitters. With so many patients left unattended, their safety was in a state of jeopardy. Falls and other injuries were prevalent as patients attempted to perform tasks that put them at risk. With staffing limitations and budget concerns, virtual patient observation became a practical alternative to the one-to-one patient-sitter model.
How does it work?
By placing video cameras in hospital rooms, sitters can oversee multiple patients at one time. Virtual monitoring gives hospital staff eyes in every room. It also allows patients and sitters to communicate remotely. If a patient makes an unsafe move, the monitor can speak to them before any harm occurs. Meanwhile, another caregiver will be sent to the patient's room immediately to see to their needs.
Protect patients with 24-hr monitoring
Virtual patient observation is a 24/7 system. The workflow and observation ratios of one facility may look vastly different from the workflow at another. Best practice is for dedicated virtual observation staff to monitor from a centralized location. However, if staffing demands require another approach, having a strategy that incorporates a rotation of unit staff throughout a shift can be an effective alternative.
What types of patients require virtual observation?
The types of patients who require virtual observation monitoring include:
Patients who are at high risk of falling
Patients who have a history of falling
Patients who suffer from dementia
Patients who have a history of wandering around, a behavior called elopement
Patients with a history of pulling at their tubes or lines that are inserted into them
Patients who have a history of being restless.
It is important that patients be able to respond to verbal cues that may be given by the video monitor.
Learn more at CareView
With improved patient care and reduced budget overages, virtual patient observation is a win-win for both hospitals and patients. Contact us to learn more.