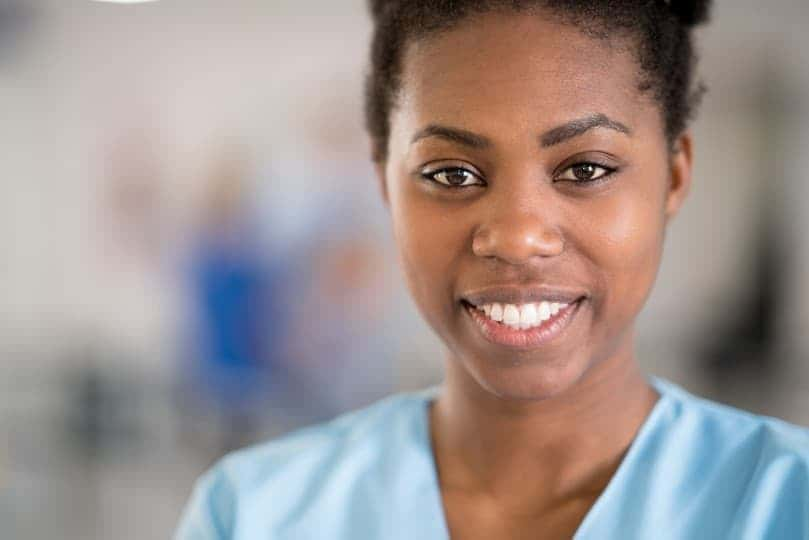 Virtual Sitting: Top 8 Most Important Uses
What is a Virtual Sitting?
A virtual sitter observes patients at risk of harm to themselves or others using continuous video monitoring technology. This class of clinical monitoring technology can allow one virtual sitter to monitor many patients and patient rooms safely and remotely from one centralized location. Additionally, it provides the virtual sitter with many intervention and escalation paths that can be used to help prevent falls and promote patient safety.
Who uses Virtual Sitting Technology?
Virtual sitters are used in a variety of care and clinical needs in Med/Surg, Oncology, Neuro, Ortho, ED, ICU, and negative pressure isolation units, and have applications for use in adult rehabilitation, long-term care, and behavioral health settings.
Top 8 Uses for a Virtual Sitting Program:
Virtual patient monitoring can be used for a variety of general safety applications in these powerful ways:
1. Fall Prevention 
Patient falls are the highest reported adverse event in acute care settings for adults. Bed alarms disturb patients, increase agitation, give caregivers a false sense of security, cause alarm fatigue, and do not decrease falls. Remote patient sitters can provide 24/7 patient observation, use pre-recorded and 2-way audio to redirect patients, and nurse communication system integration to appropriately escalate an event BEFORE the patient falls. Virtual sitters have been proven to significantly reduce patient falls.
2. Sitter Cost  
1:1 patient sitters can be costly and are difficult to find in today's labor market. There is also little evidence to suggest that 1:1 patient sitters consistently reduce falls. Patient sitter activities also deplete the use of existing staff as they are often pulled to sit. The use of a virtual sitter can reduce sitter costs by up to 65%.
3. Elopement Risk
Virtual sitters can be used for patients admitted under the Baker Act, that are deemed non-suicidal and stable, or patients in the ED that are at high risk for elopement to reduce physical 1:1 sitter utilization. Some pediatric units and hospitals will use virtual sitters to monitor patients that are prone to unsafe wandering.
4. Suicide Risk
The use of virtual sitting technology enables 24-hour monitoring for patients perceived to be at risk for suicide or self-harm. Further, fixed controllers are installed seamlessly in ceiling tiles, leaving no exposed cords that may be used for self-harm.
 5. Self-Injury/Tube Pulling/Substance Abuse
Off-site virtual sitters offer a safe way for facilities to keep a continuous watch over patients who present with behaviors that warrant a higher level of protective observation, such as confusion, distress, exhibiting extreme combativeness, being self-destructive, or being considered a danger to self or others. Patients at risk or showing signs of these behaviors may be inclined to try and remove medical devices such as I.V. lines and catheters. Some patients may have eating disorders or have suffered a drug overdose and are at risk for self-harm in those ways. A virtual sitting system can monitor for and attempt redirection of these behaviors and alert caregivers.
6. Staff Injury Risk
Unfortunately, instances of nurse harm including, cursing, sexual harassment, and physical violence are on the rise. A virtual sitter's constant surveillance can more quickly identify acts of nurse violence or escalating events and alert other staff, well before someone outside of the room. This modern hospital sitter makes floor staff feel safe and supported.
 7. Negative Pressure Isolation Units
Locked isolation units increase falls due to lack of visibility. Continuous video monitoring technology is used to assess needs and triage care, all without donning personal protective apparel (PPE). This allows workflows to be adjusted based on need and risk to maximize caregiver resources and decreases staff exposure and PPE utilization.
8. Virtual Rounding
Virtual Sitters in hospitals can use remote video monitoring technology to enable purposeful rounding, virtually, with fewer staff to allow for better allocation of staff responsibility, time, and focus. They can identify risks, triage patient needs, and adjust caregiver workflow accordingly.
Why Virtual Safety Monitors are Important
Enhancing patient safety while optimizing resources is a continued area of focus for hospital and healthcare leaders. 1:1 patient sitters can be costly and difficult to find in today's labor market as staff shortages and nurse safety concerns are at all-time highs. Virtual patient monitoring systems allow for more efficient and effective scaling of patient safety, reduce staff burden and burnout, and improve caregiver workflow and safety.
Why CareView's Virtual Sitter?
As the leader in video patient monitoring solutions, CareView is redefining the standard of patient safety in hospitals. The CareView Patient Safety System® leverages an in-room camera, patented Virtual Bed Rails® and Virtual Chair Rails® technologies, and audio capabilities to improve patient safety. The Virtual Rails predictive technology uses machine learning to differentiate between normal patient movements and the behaviors of an at-risk patient. Pre-recorded messages and 2-way audio allow for direct communication with the patient. This results in fewer false alarms, quicker staff interventions, and a significant reduction in patient falls.